Have you ever heard of the 'Third Piece Rule'?  It really is the simplest way to take any outfit that you are wearing to the next level!  It is the 'wow' factor that will take your outfit from looking ordinary and 'run of the mill' to 'Oh you look amazing!'
So, what's so special about the third piece rule?  The ideas is that every great ensemble has three main elements.  If the basic necessities like your skirt and a top qualify as the first and second elements, the third element jazzes thing up and makes the final look more interesting.
It is a way of taking a 'run-of-the-mill' outfit and making it look more put together, polished and more interesting.  It makes your outfit look as if you have put a little more effort into your look to take it to the next level.
Examples of a third piece for a woman may be a jacket, shrug or vest or accessories such as a scarf, hat or a statement necklace or earrings.  For a man, the third piece may be a waistcoat, pocket square, cravat or a scarf.
You can even add a fourth and a fifth piece to take the whole effect to another level.
Take a look at some of these examples and you will see exactly what we mean: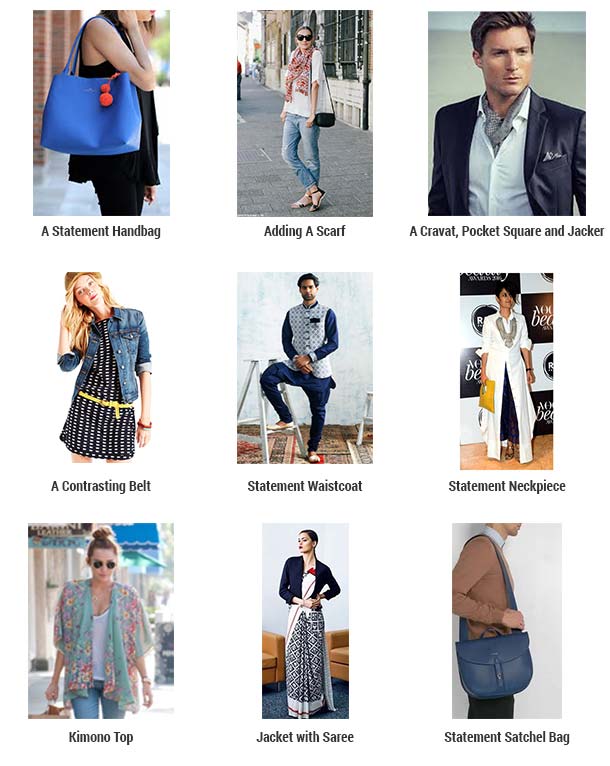 At Tranziam our vision is to ignite the passion, inspire the dream and unleash the potential in every individual so that they can be the very best version of themselves. Whether you are an individual looking to improve yourself, an Educational Institution looking to support your Students and Faculty or an Organisation looking to develop your colleagues on their professional journey, we are here to help you every step of the way.
Click Here to find out more information on how we can help you achieve your goals and aspirations