Women as leaders and decision-makers at all levels are critical to advancing gender justice and gender parity—and to furthering economic, social, and political progress for all.
There is persuasive evidence that more diversity in senior management roles increases organisational performance. The proportion of women on boards and in key leadership roles in India rose by 4.3% over the past five years to 15.2% in 2019 but is still significantly below the global average of 20.6%. Women face a unique set of challenges progressing into senior leadership positions.
Harvard Business Study of 2020 shares compelling evidence to increase gender parity – According to an analysis of thousands of 360-degree reviews, women outscored men on 17 of the 19 capabilities that differentiate excellent leaders from average or poor ones. Major Capabilities with a palpable difference are –
Establishes stretch goals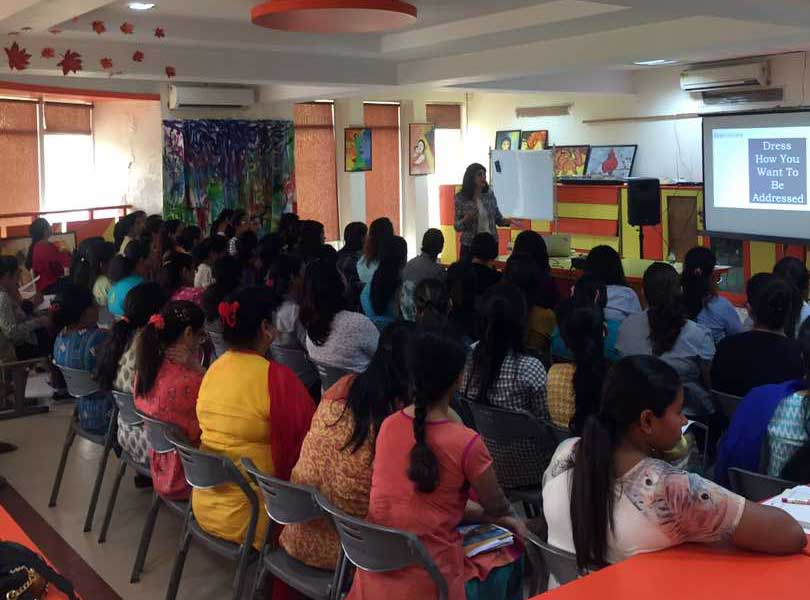 Tranziam has created Brilliant Women that aims to nurture, develop and thus retain women within the Organization by giving them the attitude to succeed and skills they require to overcome the challenges of Gender Bias and Self-Created Glass Ceiling in order to climb the Corporate Ladder.
Our Solutions
Whether you are looking for an end to end solution, need to kick-start your Women Leadership development plan or would like one on one support, we have the right solution for you:
Some of the Key themes of our Programs include:
Confident  YOU
Everyone needs self-esteem and confidence in order to succeed 
Here we work on correcting thinking distortions as well as self  limiting beliefs that can hold women back from achieving their goals both in personal and professional life.
Beyond the Box
Women need to not only think and operate Out of the Box, but they need to go way Beyond the Box that cages their strengths and true potential.
Here we address their needs in order for them to progress their careers as successfully and quickly as their male counterparts.
Brand You
Personal brand is how you promote yourself because if you don't do it no one else will.
It is the unique combination of skills, experience, and personality that you want the world to see in you. It is a powerful tool that every woman must own.
The Leader in YOU
Effective leaders bring together diverse people  and enable them to contribute effectively.
. Women can discover and develop leadership skills like  Emotional Intelligence, Interpersonal and Influencing Skills for maximum impact and success.
As all our interventions are fully customised based on the needs of our clients, we are always delighted to fully customise a bespoke program that is right for you and your business.