Our Satisfied Clients
I strongly recommend Philippa for any Decision Maker that is looking to enhance their business presence in their professional and personal life. Even after the 6-week program on Business Presence, Philippa continues to advise on aspects of Image Development.

Amit Chawla
Business Clarity Coach
Meenal from Tranziam team has been forefront in shaping personalities of our colleagues in MetLife.  The sessions were interactive and had activities and examples to connect to real situational examples. Tranziam helped our colleagues Transform their images!

Neetu Kumari
Manager Training - Metlife GOSC, Jaipur
As a professional body, one of our endeavours is to deliver value to our students and members. Meenal Sawhney did a fantastic job of not only delivering an engaging session but also making sure that that the audience went back with take aways from the session. We look forward to working with her in future.

Rahul Puri
Head of Employer Relations- India (ACCA)
Tranziam organized an Awayday for my team. Which was a good mix of fun and learning. Philippa and Meenal were excellent, extremely professional, knowledgeable and created a positive environment for learning. I received nothing but positive feedback on the overall experience.

Saurabh Jain
Founder - Benepik
Meenal thank you very much for delivering an informative & fruitful Session at AKS IT Services Pvt.Ltd. It was really a splendid presentation that exposed our employees to the industry practices. Looking forward for our association on such sessions in future too.

Ashish Kumar Saxena
Managing Director - AKS IT Services Pvt .Ltd
Philippa is dynamic and her unique approach to training motivates and engages all participants. She has an unbeatable formula for expediting learning and bringing fun and success in the training room. We all have a lot to learn from her! Her genuine care for others is beyond this world. I couldn´t recommend her enough.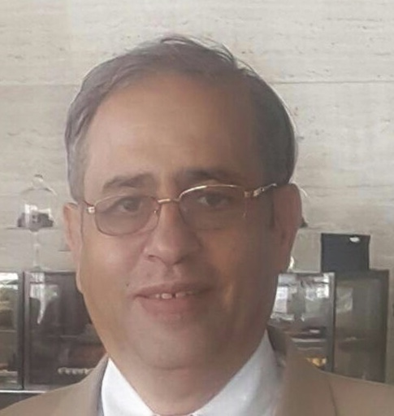 Alaa El Din
Interpreter - UAE
Philippa's knowledge and experience shines through as she always brings fresh ideas with passion. I cannot thank her enough for the confidence, credibility and productivity that has significantly improved working together. I have no hesitation in recommending Philippa or Tranziam to anybody who is interested in developing themselves.

Jordon Booth
United Kingdom
Meenal from Tranziam took 4 sessions for our teams in areas of cohesiveness, interpersonal relations, motivation and alignment with our mission and followed up with individual coaching of team members to improve patients' experience. Meenal is thorough with her work, upfront, and an outstanding professional. A top class job!

Dr. Yogesh Gautam
Senior consultant and Advisor - Institute of Bariatrics and Metabolic Surgery, Indraprastha Apollo Hospitals
A really good part of the Image Management sessions was the rationale given by Philippa for every recommendation which made it all easier to understand and implement. I would recommend Philippa to anybody who would like to enhance their self-image.

Anurag Chandna
Dubai UAE
Meenal was very professional and all the sessions were really informative enjoyable and fun. I would definitely recommend Meenal to anybody who wants to learn how to maximise their personal image, and build their self confidence in order to be the best they can be.

Judy Smith
New Delhi