Co-Founder and Director | meenal@tranziam.com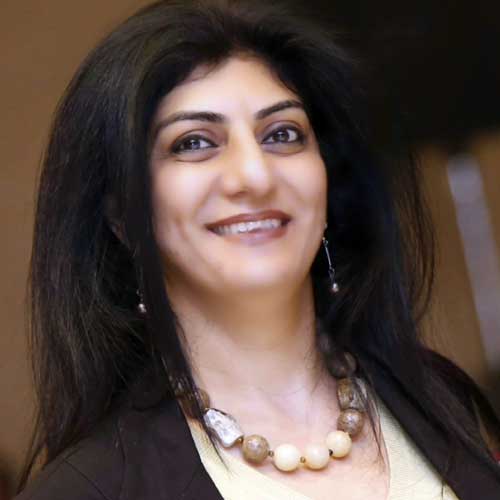 Meenal is an experienced, proficient and accomplished senior leader with over 24 years of diverse business experience with expertise in Business Leadership and Women Leadership Development to Improve Performance through Behavioural and Soft Skills Training, Coaching, and Mentoring.
In her various roles, she has designed and delivered strategic and customized training solutions based on organisational strategies for clients across geographies She carries vast experience in Leadership Development and improving Gender Diversity Ratio with a special focus on Design, Deployment, and Governance of programs. She has led and trained (PoSH)  Internal Complaints Committees and presided over a number of complex sexual harassment cases.
Meenal's learning and consultation interventions are aimed to partner with global organisations, with the sole purpose to develop and retain Strategic Leadership and Executive Presence for Middle to Senior Leadership, Women, High Potential, and Critical Talent.
Meenal is an Author and a certified Keynote Speaker. She is a qualified Neuro-Linguistic Practitioner, Image Consultant, Behavioural Skills Trainer, Leadership Consultant, and Performance Coach.
Areas of Expertise
Leadership Capabilities – Business Leadership and Women Leadership Development
Behavioral and Soft Skills Training, Business Coaching and Mentoring
Image Management and Powerful Personal Presence Creation
Developing and growing organizational talent and improving Diversity Ratio