Co-Founder and Director | meenal@tranziam.com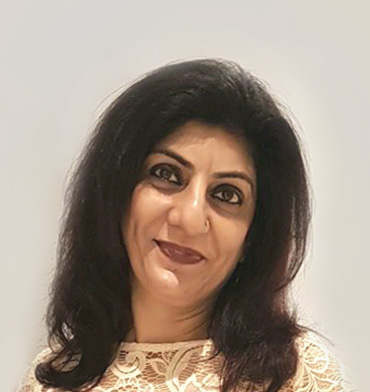 Meenal is a visionary professional, with over 20 years of multifaceted experience in training and development. Her corporate experience is in the versatile and enriching field of Training – Communication, Culture, Process, Leadership, Behavioural and Soft Skills and Diversity & Inclusion.
Key experience lies in designing strategic & customized training solutions and models based on training needs analysis. Meenal specializes in Planning, Design, Development, Deployment and Governance of training programs on Leadership, Communication, Coaching and Mentoring  and Behavioural skills.
Key capabilities include developing and delivering bespoke learning solutions, Assessment tools, Training Methodology, Content Development and Training project execution – on foundational skills, job readiness and leadership development.  In addition to this, Meenal has headed multiple anti sexual harassment committees and presided over a number of complex sexual harassment cases.
Meenal is Neuro Linguistic Program (NLP) Practitioner, Image Consultant and Behavioral Skills Trainer and specializes in:
Areas of Expertise
Leadership Capabilities
Image Management – Personality and Presence
Functional and Process Trainings
Integrating Campus to Corporate
Areas of Expertise
Behavioral and Soft Skills
Women / Future Leadership Development
Coaching and Mentoring
Workplace Sexual Harassment