POWERFUL BUSINESS PRESENCE
A PROGRAM SPECIFICALLY FOR BUSINESS OWNERS AND ENTREPRENEURS
POWERFUL BUSINESS PRESENCE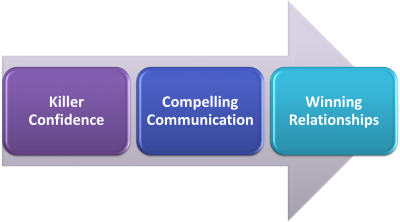 A Powerful Business Presence exudes high-level professionalism in attire, posture, conduct and verbal skills as well as displaying confidence, leadership and personal power in a business-like manner. Powerful Business Presence conveys:
I am intelligent
I have confidence
I look and act the part according to my role and goals
I can create impact
I am inspirational
I can communicate in a powerful way
I am an influencer
I provide solutions to my customers
I develop meaningful and long-lasting relationships
I can connect emotionally with others
I have a strong personal brand
I am capable of handling any business situation in my field
Business Presence is a blending of temperament, competencies, and skills that, when combined, send all the right signals to others. Leaders know they must embody Business Presence to get ahead, influence others, and drive results.  Developing a strong Business Presences ensures that you leave an engaging impression on people you come into contact with.
If your presence doesn't make a difference, your absence wouldn't either.
MAKE IT COUNT!

Sunita Biddu
THE PROGRAM CONSISTS OF

Pre-Program Self-Assessment

3 x 1-day facilitator lead workshops

2 x 90-minute one on one sessions
Each session is by invitation for 15 participants and will support with developing 'Business Presence' to ensure that they can be the best that they can be in the business world.
The program is highly participative and engaging and use the latest appropriate research and training methodologies.  Each session is facilitator led and will include a mixture of any of the following training methodologies:
Pre-Work
Self-Assessments
Case Studies
Role Plays
Discussions
Reading Material
Activities
Video
Post-Work
This is then supported by 2 x individual one to one sessions which allow the participants individual guidance on specific areas that the participant would like to focus on.
Meet your facilitators
Philippa Mathewson
With over 37 years of international business experience across Europe, Africa and Asia, Philippa has extraordinary experience working with Business Owners, Entrepreneurs and Corporate Organisations. Her numerous areas of expertise include Business and Executive Presence, Personal Branding, Leadership and Behavioural Training.
Meenal Sawhney
Meenal is a visionary professional with over 22 years of cross-cultural business experience in leadership roles within various industries . She has held leadership roles within Functional Training (Customer Service and Sales in IT and Banking), Recruitment, Learning Leadership, Workplace Diversity and Inclusion, Prevention of Sexual Harassment at work as well as coaching and mentoring for leadership.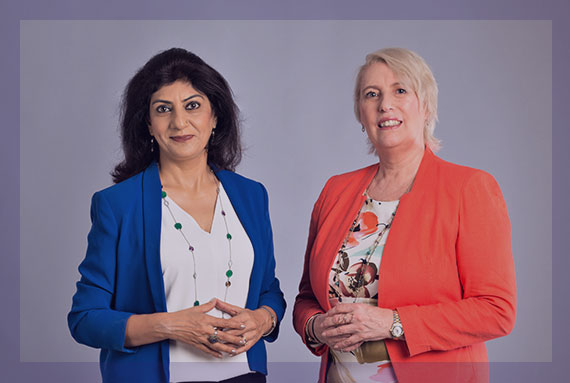 Our upcoming batch starting on

20th July, 2019
The Surya Hotel
Friends Colony West, New Delhi